George Enescu - Romanian Rhapsody No. 1, Op. 11 (1901)
21-11-2023
2 170
Добавить к себе
Еще
Кадры из видео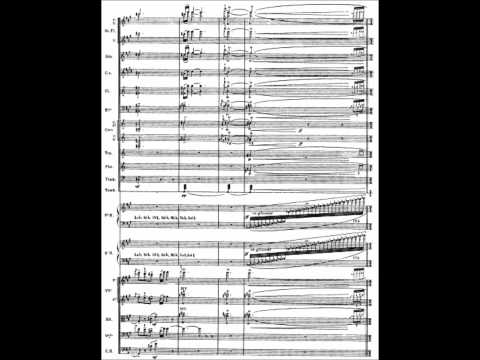 George Enescu (19 August 1881 – 4 May 1955), known in France as Georges Enesco, was a Romanian composer, violinist, pianist, conductor, and teacher. He is regarded by many as Romania's most important musician.

Romanian Rhapsody No. 1

Romanian Broadcasting Orchestra conducted by Iosef Conta

Such a supremely gifted musician as Enescu naturally absorbed folk-music of his rural Romania. His conservatoire years instilled in him largely Germanic traditions, yet his debts to Wagner and Brahms were balanced by similar debts to French masters. But at heart Enescu was Romanian; an important consequence of his series of works using Romanian folk-song. It is fascinating to compare his early folk-based music with that of Bartok - his contemporary - for both began in this field from somewhat Lisztian principles, as in the earlier master's "Hungarian" works. If Bartok found his roots - coincidentally researching Romanian folk-music - with ethnomusicological purity, at the zenith of the Austro-Hungarian Empire, Enescu created, alone, an international Romanian "school". From Enescu's official Op.1 - the Romanian Poem of 1897 - to his penultimate score, the Romanian Overture of 1948, we find several nationalist works using aspects of Romanian folk-music: part-modal and part-pentatonic, with richly-ornamented tunes of Eastern provenance. The most famous and brilliantly successful of these works were the two Romanian Rhapsodies, Op.11. The first, in A major, was written in 1901; the second, in D major, in 1902. They were premiered at same concert in February 1903 conducted by the composer, with No.2 played before No.1, as become his custom. The first Romanian Rhapsody begins with an improvisatory section in which the main theme is announced by solo wind before being taken up by the orchestra, recreating the sound of cobza - a plucked folk instrument. Enescu then sets out before us a succession of festive scenes from rural life, superbly orchestrated, culminated in the ciocirlia: a famous device in popular Romanian string-player in which the sound of bird is imitated. If the First Rhapsody is based on dance music, the seconds founded on songs, with the folk element more fully developed than in the former. At first we hear an extended and noble theme, Phrygian in modal inflection, on full orchestra; Eastern characteristics follow to embroider with much richness the orchestral tapestry. A dance episode is given to a string quartet, as if a group of gypsy players suddenly emerge from the orchestra to the front of stage, execute their piece an return to their places before a gentle clarinet solo ends the Rhapsody.