SPIDER-MAN 4: HOME RUN (2024) - TEASER TRAILER | TMConcept Official Concept Version
23-05-2023
3 899
Добавить к себе
Еще
Кадры из видео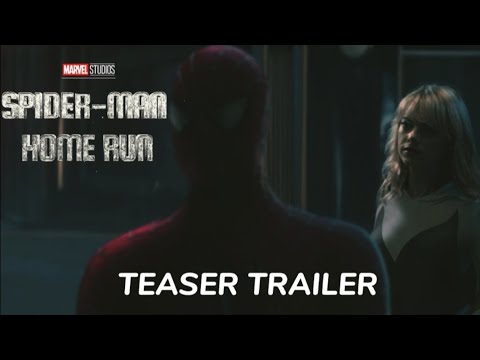 #SpiderMan4 #SonyPictures

This trailer is a concept-mashup that shows my idea of ​​how Trailer for SPIDER-MAN 4: HOME RUN might look like.
(Made By TMConcept Official Team)

____________________________________________
◅ On our channel we create а trailer mashups ▻
also known as recut trailers, involve collecting multiple pieces of film footage from one or multiple movies and editing them to create a new trailer. Trailer mashups are often created for a movie that does not exist now or to change the genre of an existing film. These are derivative works as defined by the United States Copyright Act 17 U.S.C. § 101, and as such, may find protection from copyright claims under the doctrine of fair use.

The trailer mashups are not only a user generated form of digital creativity but a way to create anticipation for future releases, working in tandem with current movie trailers. Movie trailers are designed to give minimal plot detail and to create hype and anticipation. Fan made trailer mashups allow the audience to perform their own cinematic spin on current movie footage. This allows the trailer to focus on a specific actor or portion of the film. It could even change the plot or genre of the film entirely.
____________________________________________

After the major events of Spider-Man: No Way Home, Peter Parker is coming back to the Marvel Cinematic Universe with another solo movie, and Spider-Man 4 can solve some of Spider-Man's biggest problems so far. Although the MCU began its run in 2008, it took longer for Spider-Man to arrive in this universe due to problems with the rights to the character, but thanks to a deal between Sony and Marvel, Spider-Man (Tom Holland) finally joined the MCU in 2016 in Captain America: Civil War, where he was recruited by Tony Stark (Robert Downey Jr.) to join Team Iron Man.

Peter Parker led his first solo movie, Spider-Man: Homecoming, the following year before joining the rest of the MCU's heroes in Avengers: Infinity War and Avengers: Endgame. The web-slinger closed the Infinity Saga with Spider-Man: Far From Home, the first MCU movie to take a look at the world post-Endgame and which saw Mysterio (Jake Gyllenhaal) revealing Spider-Man's identity to the whole world. This led Peter to ask Doctor Strange (Benedict Cumberbatch) for help in Spider-Man: No Way Home, but the spell he cast to make the world forget Peter is Spider-Man was botched and, instead, they opened the gates to the multiverse, allowing villains from past Spider-Man movies to cross over into the MCU, along with two variants of Spider-Man.