Mercuroid & MoRsei - The Choice
23-05-2023
4 656
Добавить к себе
Еще
Кадры из видео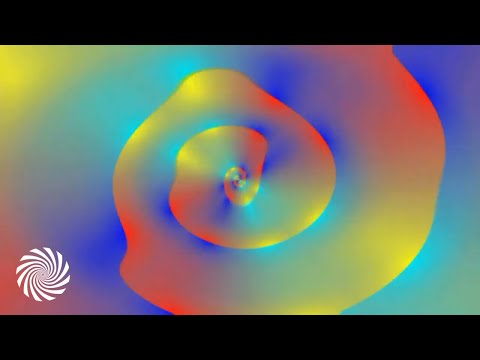 🔴🎵 Subscribe to TRANCENTRAL: http://bit.ly/TrancentralSubscribe
Mercuroid & MoRsei - The Choice, released on 2023-05-22, IONO Music, INM1DIGI754
Get it: https://www.beatport.com/release/the-choice/4108791
Out next in Iono Music we have a collaboration from Mercuroid & MorSei called "The Choice".

Get ready to blast off into the stratosphere with the psytrance masterpiece from Mercuroid and Morsei - "TheChoice". This dynamic collaboration has come together to blow your mind and take you on a journey like no other. Starting off with a powerful bassline that will get your heart racing and your body moving. An amazing and trippy soundscape, create a hypnotic atmosphere that will leave you breathless. The energy of this track is electric, with every beat and every note pulsing with intensity.

Check out IONO Music Playlist:
https://www.youtube.com/playlist?list=PL84vj9YIz49EsX1-h884fHgFWn4utQYXj

Follow IONO Music:
FACEBOOK: http://www.facebook.com/ionomusic
SPOTIFY: http://open.spotify.com/user/ionomusic
SOUNDCLOUD: https://soundcloud.com/iono-music
YOUTUBE: http://www.youtube.com/ionomusic
INSTAGRAM: http://www.instagram.com/ionomusic
TWITTER: http://twitter.com/ionomusic
WEBSITE: http://www.iono-music.com
Subscribe: http://bit.ly/IonomusicSubscribe

Check out Trancentral Mixes & Sets: http://bit.ly/TrancentralMixes

#Psytrance #PsychedelicTrance #Trance #PsytranceLife

🎼Check out
PSYTRANCE live 24/7 | Psychedelic Trance mixes non stop | TRANCENTRAL
https://www.youtube.com/watch?v=839IFrk-Xig

😎Psychedelic fashion, art, jewelry & accessories: https://trancentralshop.com/
To see our different Psytrance apparel, home items and accessories see: https://trancentralshop.com/collections/

→ FOLLOW US HERE FOR MORE TRANCE:
Website: http://trancentral.tv
Spotify: http://bit.ly/TrancentralSpotify
Facebook: https://www.facebook.com/TrancentralTV
Soundcloud: https://soundcloud.com/trancentral-1
Instagram: https://instagram.com/trancentraltv/
Twitter: https://twitter.com/TrancentralTV?lang=en
Mixcloud: https://www.mixcloud.com/TrancentralTV/
Chill Music: https://bit.ly/ChillSpaceSpotify

The home to all that is psytrance!
Trancentral is a channel dedicated to the trance culture and music- psychedelic trance, progressive trance, goa trance & dark psy. The music, the festivals, the parties, the DJs, the dancers, the history. It's all here!
Subscribe for exclusive mixes, the latest music, livestreams, festival videos & more! New psytrance uploaded every day!
Tune in to music from Astrix, Ace Ventura, Liquid Soul, Captain Hook, Raja Ram, Vini Vici, Astral Projection, Tristan, Ajja, Avalon, Iboga, Nano, Dacru, Sangoma, Parvati and more; and footage from Boom Festival, Ozora, Antaris, and other leading festivals.